My Mother Was a Witch She Was Burned Alive...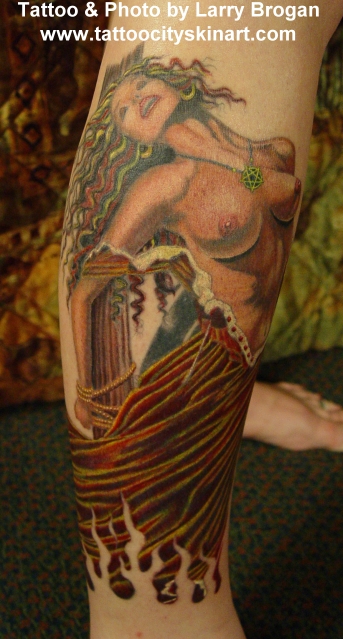 Larry Brogan - email
Placement: Leg
Comments: I started this cover up tattoo on my girlfriend last year in Florida and colored it at the Denver convention last weekend. It managed to win 1st place for best large color and took Best of Show as well. Never underestimate the power of Witchcraft.
Image Comments
There are no comments for this image. Be the first to leave one!