Custom Dragon Tattoo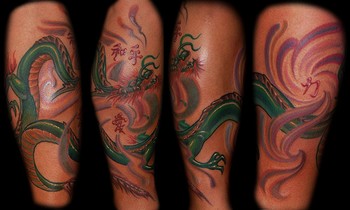 The client asked for an oriental dragon tattoo to wrap around his leg. This is what I came up with.
By Marvin Silva
Artist Information
Resident Artist At: Art by Marvin Silva 134 Broadway, Amityville, NY 11701 516-414-4249
Artist Products For Sale
Artist Weekend Pass

Buy Now
No products are available at this time. Please check back later!