Custom Dragon Tattoo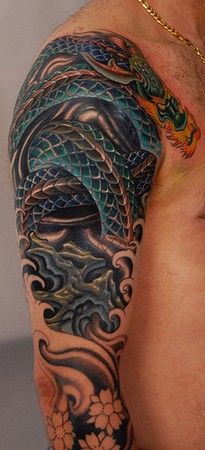 Cover-up in progress. There was a tribal and wolf tattoo under the dragon. I'm also working on a Koi fish on the bottom part of this sleeve. I'm really excited about finishing this. 4 sittings so far. Almost there!!!
By Marvin Silva
Artist Information
Resident Artist At: Art by Marvin Silva 134 Broadway, Amityville, NY 11701 516-414-4249
Artist Products For Sale
Artist Weekend Pass

Buy Now
No products are available at this time. Please check back later!