Esoteric Hand and skull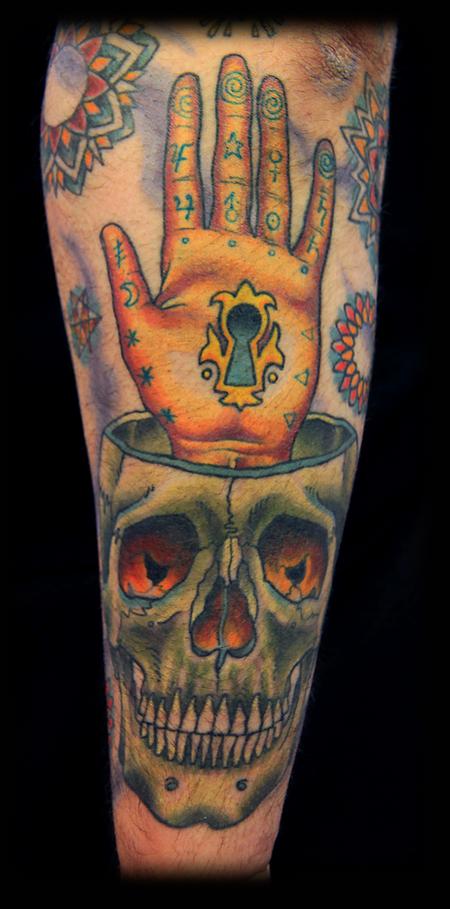 This skull and hand is part of an esoteric/alchemy sleeve done by Canman at Visions Tattoo in Medway, Massachusetts.
By Canman
Artist Information
Resident Artist At: Visions Tattoo, Piercing, & Art Gallery 133 Main St. Ste.100, Medway, MA 02053 (508) 533-1369
Artist Products For Sale
Artist Weekend Pass

Buy Now
No products are available at this time. Please check back later!